Softline Holding plc began trading under the brand name Noventiq after divesting part of its business in October 2022.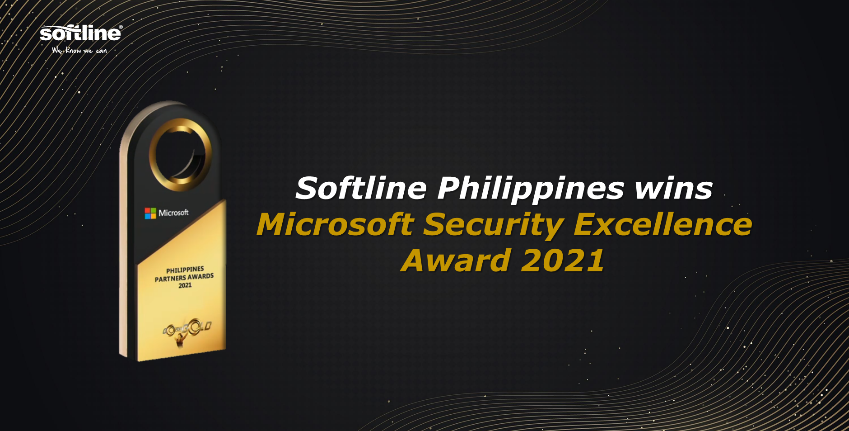 Softline attained another new millstone this year for being awarded the Microsoft Security Excellence Award recently during the Microsoft Philippines Partner Awards 2021 ceremony
The Security Excellence Award recognizes Softline, a globally managed Microsoft partner, for engaging and offering specialized capabilities in enabling customers with end-to-end security solutions based on Microsoft security and compliance capabilities across Microsoft 365 and Azure.
With the trust of our customers and being a World-class Cybersecurity provider, Softline stays committed to demonstrating and strengthening our security practice with 4 Microsoft Advanced Cybersecurity Specializations on Cloud Security, Identity and Access Management, Information Protection, Governance & Threat Protection.
Moreover, being a member of the Microsoft Intelligent Security Association (MISA), Softline contributes to the business world by integrating our cybersecurity solutions on Microsoft to bring an enhanced yet completely dependable solution against the latest cybercrime and threats for our customers.
"This indeed is an honourable moment to receive this reputable award from Microsoft once again this year. Being a winner of the Microsoft Philippines Partner Awards for 2nd year in a row marks another new milestone for the Softline Philippines team. This achievement comes with a great commitment as Softline continues to be the "Cybersecurity Partner of the Choice" for the customers!" Ilya Anzhiganov, VP Softline Asia.
About the award: The Microsoft Philippines Partner Awards recognizes outstanding successes and innovations by partners who are embracing Microsoft technologies, philosophies and investing in continuous growth with Microsoft. These awards celebrate successes and innovations related to partner competencies, cloud technology, entrepreneurial spirit, and sales excellence, as well as highlight the magnificent work done by partners in the public sector and citizenship arenas.